There's a lot to love about Saturday Night Live. The show has been going on for decades and always makes us laugh. We get to see a different side of the celebrities we love, poke fun at the media, and play back the skits countless times on YouTube.
But there's something else that always catches my eye beyond the sketches, monologues, and live performances: the SNL bumper photos.
I didn't know about these photos even had a name until I did my research, but SNL bumper photos are shown in between commercial breaks and feature the host or musical guest. And they are works of art. 
The photographer, Mary Ellen Matthews, clearly has an eye for creativity. But beyond that, you can tell she does her best to capture the personality of her subject. She doesn't just pose them in front of a backdrop. She puts effort into the details to make sure each celebrity's bumper photo tells their story. 
Here is a round-up of some of my other favorite shots:
How to Take Better Personal Branding Photos
SNL bumper photos are a sharp contrast from the boring yearbook photos we took in grade school. Thankfully, we no longer have to pose in front of tacky, watercolor backgrounds like we did then. 
Yet, most professional headshots these days don't embrace the boundless creative potential. This is what came up when I Googled 'professional headshots'. We've got a bunch of suits and corporate squares who all look the same.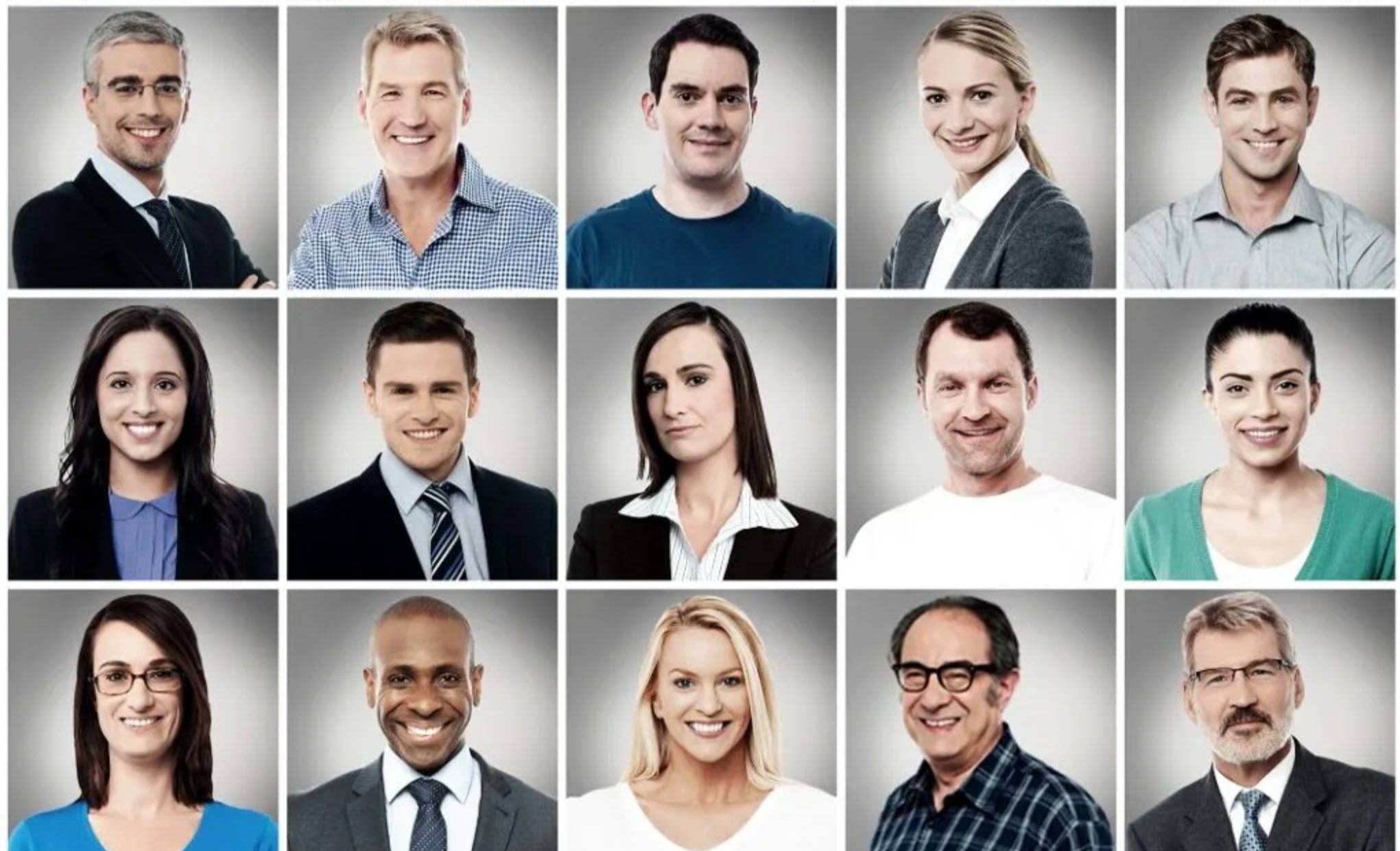 Where is the personality?!?!
As kids, yearbook photos were a chance to be awkward. But as adults, professional headshots are a chance to be awesome.
Your photos are part of what make you memorable online, and you won't dread taking photos if you make them uniquely you.
It starts with abandoning your idea of a "professional" headshot. Instead, think of them as *personal* headshots that are true to you. This doesn't mean your photos will lack polish
Wardrobe – Ditch the boring black blazer. Choose bold colors or patterns that reflect your personality. Don't be afraid to incorporate statement earrings, colorful glasses, or a vintage tee.
Location – You can do so much better than a white backdrop. Go outside, find a cool mural, or look for a venue that makes sense for your niche.
For example, if you work in sports, take some fun shots on a basketball court. Music lover? Hit up a record store.
Poses – This is another chance to get creative. Put on your favorite playlist and let loose a little. Test different expressions and do a variety of candid vs. posed shots. And smile!
Props – My favorite tip! Props are small elements that make a huge difference. They help tell your story! For my '90s-inspired shoot, I brought a fluffy Clueless pen, a Central Perk mug, and a throwback laptop.